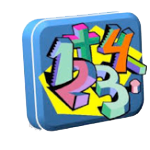 Get help supporting your child with numeracy by clicking on the link here.
Below is a download link to the Hall Cross Academy Numeracy Handbook. The handbook has been created in collaboration with all subject areas to include explanations and examples of key numeracy topics that students will most frequently encounter during their lessons. It is intended that students will use the handbook in lessons and at home, to support their studies. An electronic version of the handbook is also available here on the Academy website.
If you would like any further information about the resources enclosed, please do not hesitate to contact me at the academy.
Download Hall Cross Academy Numeracy Handbook here.
Numeracy Across the Curriculum
At Hall Cross Academy we believe that Numeracy is not the sole responsibility of the mathematics department. All other subjects can, in fact contribute to the development and enhancement of students numeracy skills including their ability to describe and explain their strategies and reasoning.
The importance of whole school numeracy is outlined below:
Almost all subjects depend on pupils having competence in basic numeracy skills.
Numeracy skills enable students to understand and interpret numerical and analytical information. This facilitates improvement in students' abilities to make their own judgments and to draw sensible conclusions from information.
If students' numeracy skills are not developed and used they may well be denied the opportunity to develop the level of understanding of some topics or subjects at the level expected for their age.
Without basic numeracy skills, students can lack both personal and social adequacy which is a recipe for failure and low esteem.
Industry and commerce continually bemoan the lack of numeracy skills of school leavers and graduates alike.
[posterwall filters="subjects,keystages,years"][/posterwall]