Welcome
Welcome to our Year 7 transition website. Your child will soon be joining us at Hall Cross Academy and we hope the information you find on this page will be useful in making this transition phase as seamless as possible. You can use the menu on the right to make finding the desired information much easier. Should you require further information please feel free to reach out to our transition manager Karon Briggs using the button below.
Please complete, sign and return as soon as possible:
Hall Cross Academy Admissions Form – (if not already returned previously).
Parental Consent Form for off-site visits/sporting events.
The Library Registration Form.
Biometric Parental Consent Form.
You can find a copy of these documents in the sections below.
All post must be sent to For the attention of the Data Office, Hall Cross Academy, Thorne Road, Doncaster DN1 2HY.
Transition Project
General Information
First Day Arrangements
Term starts Tuesday 1st September 2020.
Students should arrive at Lower School from 8.30am, and on the first day only, go through the Main Reception doors to the Main Hall. They will be taken by their Base Tutor to Form Rooms and will be issued with their timetable.
Please note the first bell goes at 8.40am for the school day to start at 8.45am. Students should normally go straight to registration. School finishes at 3.05pm.
Pupil Services
If students need to see their Year Manager, Mrs Briggs has an office within Pastoral.
If your child is unwell whilst at school, they should tell their teacher who will give them a note and arrange for them to go to the School Office. Students should not use their mobile phone to telephone parents, as this often results in unnecessary panic; a member of staff will contact parents if it is necessary for students to be collected from school. Please do not come to collect your child unless a member of staff has contacted you.
School Term Dates
May 2021
May Day
3rd May 2021 until 3rd May 2021
Summer Half Term
29th May 2021 until 6th June 2021
Jul 2021
Training Day
19th July 2021 until 20th July 2021
Summer Holidays
21st July 2021 until 6th September 2021
Sep 2021
School Re-Opens after Summer
6th September 2021
Oct 2021
October Half Term
25th October 2021 until 29th October 2021
Dec 2021
Christmas Holidays
20th December 2021 until 4th January 2022
Feb 2022
February Half Term
14th February 2022 until 18th February 2022
Apr 2022
Easter Holidays
4th April 2022 until 15th April 2022
Easter Monday
18th April 2022
May 2022
May Half Term
30th May 2022 until 3rd June 2022
Jul 2022
Summer Holidays
25th July 2022
School Uniform
To buy a school tie please click the button below. When you are asked for Year and Class please state 'New Year 7'. Ties will be handed out on the first day of school.
Please put your child's name in all items of clothing and equipment brought in to school.
Please read the attached uniform list and ensure your child only wears school uniform, including correct footwear to school. Students not wearing correct Academy uniform may be asked to go home and change. A full list of acceptable uniform is enclosed in this pack.
Jewellery should be kept to one pair of stud earrings and one watch. No facial piercings are allowed.
Make-up and nail polish should be minimal and discreet. False nails are not allowed.
Hair should be within the boundaries of natural colour.
A school bag large enough to carry books, PE kit and equipment should be brought to school each day.
See our latest Uniform PolicyVisit our Uniform ShopVisit our PE Kit Shop
Unfortunately, we are not able to hold our usual sizing event for your child's uniform. We are advising that you place your order no later than 5th July to avoid any delays at their busiest times, please follow the link https://www.pbuniform-online.co.uk/hallcross and items will be posted direct to your home. If orders are not placed before 2nd August, delivery before the start of term can not be guaranteed.
Price and Buckland have requested that parents only order 1 item per size or at least restrict it to 2 per size. This is particularly relevant to skirt orders where experience shows that parents often order more than 1 and sometimes up to 4 per child in an order and then have to send items back, please use the size guide to order the correct items. Additionally, Price & Buckland have offered free returns to year 7 but only if orders place by 5th July.
Transport Arrangements
Walking to School:
Pupils can access the lower school site on foot from St Michael's Road, or via a back gate which is accessed from the path running between Ellers Road, Bessacarr and Lakeside. This gate is open at the beginning and end of the school day.
Travel by Car:
To safeguard our students, there is a barrier on our school gates and cars are not permitted onto the school site to drop off or collect students at any time.
We suggest that students are dropped off in walking distance of the school, either on Bawtry Road or Lakeside, in order to avoid congestion on the local streets.
Travel by Bus:
We do not operate any private school buses – all services are provided by First buses. Pupils who travel to and from school by bus, should catch the First service buses which stop at various locations convenient to the school.
A 'Mega Travel Pass' can be obtained online using the following link: https://www.travelsouthyorkshire.com/megatravelpass/
Journeys currently cost 80pence per journey. First Buses recommend that students purchase a weekly ticket on their first journey of the week, currently £7 on the app and £8 on the bus, which they can use for unlimited travel on First buses.
End of school day buses:
Two First service buses currently leave from the playground at the end of the school day at around 3.12pm.
(Please note that these services can be reviewed by First buses and the Academy cannot guarantee these will run in September).
A First bus leaves Hall Cross and goes to the Interchange in Doncaster town centre.
First service bus number 492 leaves and goes to Cantley and then Tickhill. Please be aware that this bus does not stop in Rossington.
All other service buses can be accessed from stops on Lakeside, Bessacarr or Bawtry Road. All enquiries relating to buses should be directed to First buses.
Attendance Information
Good attendance is an important part of your child's school life.
At Hall Cross Academy we encourage our students to achieve outstanding attendance of 97% and above in the knowledge that this will contribute to them achieving their best possible outcomes. We also expect students to attend punctually in order to develop and sustain effective professional behaviours.
When your child completes their education at Hall Cross they will be moving on to the sixth form, further education or employment. Your child's attendance and punctuality record from school is an important part of the information required to apply for any of these provisions.
In addition, employers value good attendance. Therefore, securing a good attendance discipline at school will be a valuable asset in later life.
I have enclosed the Hall Cross Academy attendance leaflet for your information. Please find time to read this and discuss it with your child.
We are happy to receive any enquiries you may have on 01302 320626, please ask for the School Attendance team.
See our latest Attendance Information
Free School Meals & Pupil Premium
Did you know that you may be entitled to support your child at Hall Cross Academy by simply registering your eligibility to claim free school meals?
How will I be helping to support my school?
Hall Cross Academy can claim funding from the government according to the number of children attending our school eligible for free school meals. This additional funding is called the Pupil Premium grant and even if your child does not want their free school meal, the additional funding it attracts can benefit them in other ways. For example, the funding can be used to subsidise school trips, provide extra resources and employ more staff.
Can anyone register for free school meals?
Your child will be eligible for free school meals if you are receiving one of the following benefits or support:
Income support
Income based Jobseekers Allowance
Income related Employment and Support Allowance
Child Tax Credit but not Working Tax Credit and your annual income is below £16,190 (as worked out by HM Revenues & Customs)
Guarantee element of State Pension Credit
Support under part VI of the Immigration and Asylum Act 1999
Parents receiving Working Tax Credit for four weeks after their employment finishes are entitled to free school meals during that period. This also applies to parents who start working less than 16 hours per week.
There is no entitled for free school meals if the parent receives Working Tax Credit on a regular basis.
Apply for free school meals
If you meet the criteria, an outline request, normally by the parent or guardian of the child, has to be made before the council can provide free school meals. Please see the link below:
http://www.doncaster.gov.uk/services/schools/free-school-meals
Even if you do not want your child to receive a free school meal we would ask you to apply, so that your child's school receives as much funding as possible.
Trips & Visits
As from September any student wishing to take part in Academy trips, Sporting fixtures, and any other activity taking place off Academy premises (including those which take place out of Academy hours/during the holidays or at weekends) will be required to complete, sign and return the attached Parental Consent form.
This form also asks you to give permission for your information to be uploaded to our Squad in Touch app. This app is for both parents and pupils. From this app you will be able to:
See a personalised fixtures calendar
See game results and match reports in real time
Track performance in favourite sports
Get notified about last minute changes
Send availability reports and respond to consent requests anytime, anywhere
Communicate with school PE staff as well as other parents and students
Separate written permission will be obtained for any residential, London, abroad and extreme activities prior to the visit taking place.
Cashless Catering & Biometrics
Hall Cross Academy operates a cashless catering system for meals taken in school. This means cash is not accepted at the till reducing the need for your child to bring cash into school.
The catering system runs alongside our e-Payment software ParentPay. Every child is automatically entered onto the catering system and ParentPay. An activation letter for ParentPay is enclosed with this pack to enable you to register.
Once registered onto ParentPay, parents can top up school meal accounts, pay for trips, and revision guides etc. Alternatively, parents can request barcode letters by contacting the Finance office which will enable you to top-up your account at any PayPoint shop such as Spar, Co-op, One Stop and the Post Office.
If you already have log in details for ParentPay you can use the Add Child function to merge your child onto this account. Please see further details on your ParentPay activation letter.
If your child is entitled to Free School Meals, their allowance is added to their account each morning and they will be able to use the catering system in the same way as everyone else. If you would like your child to be able purchase snacks at break time, these are not covered by Free School Meals and Parents are asked to make sure sufficient funds are available.
Enclosed is a Biometric Consent Form. This will provide your child with the option to have their fingerprint registered by biometric scanning. The biometric image is converted to an algorithm code and is not stored on our system as a fingerprint image. This image will be erased once the student leaves the Academy. Alternatively, your child will be given a 4 digit PIN. However, in our view this does not have the same level of security and it will be your child's responsibility to remember the code and keep it secure at all times.
Consent & Application Forms
Please complete, sign and return as soon as possible:
Key Staff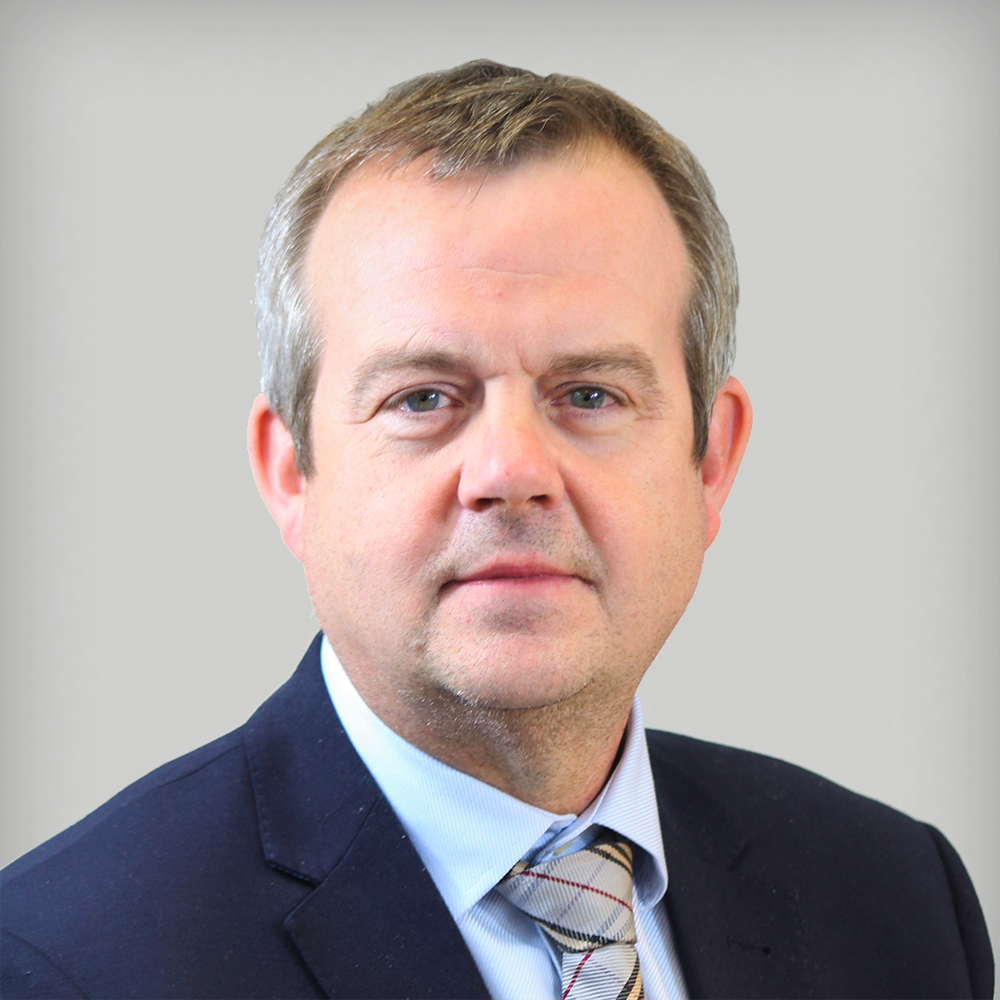 Mr S Swain
Principal
Hello new year 7!

My name is Simon Swain. I have been the Principal of Hall Cross Academy since last September; however, I have worked at the school for 28 years, which I hope shows my commitment to making sure that this school provides the best experience for you and helps you to reach your full potential. I am confident that you will leave Hall Cross well equipped for the next stage in your life.

As a school, we pride ourselves on giving our students the best experiences possible. We listen to what they have to say to make sure that we are constantly improving. All of our students are treated with respect, helping them to understand that being part of this community is a privilege for us all.

I hope you are genuinely excited about starting in September and I look forward to greeting you on the first day of school.

Have a lovely summer.
Simon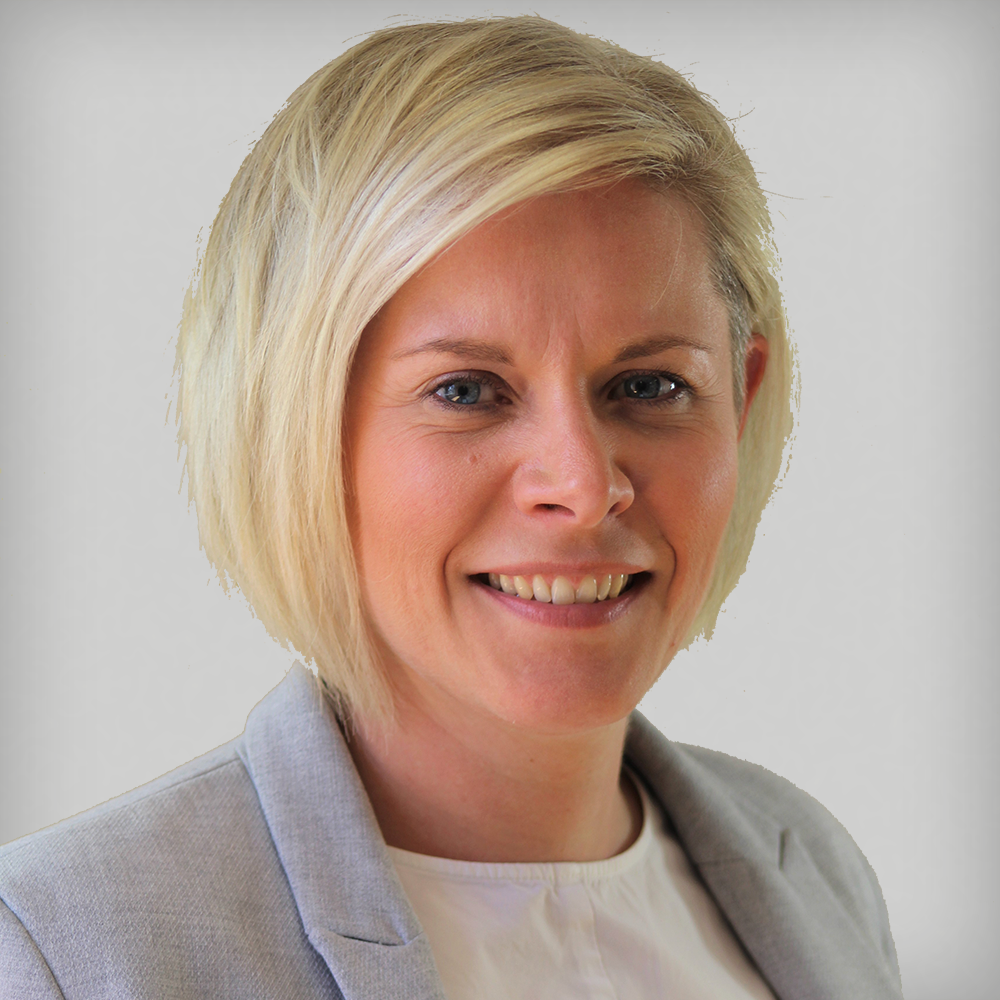 Mrs S Forsythe
Senior Vice Principal
Standards and Performance
Welcome Year 7!

My name is Mrs Forsythe and I am Senior Vice Principal at Hall Cross Academy - you will recognise me by my Scottish accent! I look forward to welcoming you to the academy and am in no doubt that you will enjoy your time with us.

My role is to make sure your lessons are exciting and purposeful so that you develop the skills needed to help you be successful in life. I will be teaching at the Lower school site this year and am lucky enough to have plenty of time to pop into lots of lessons, so you will see me about.

Excited to meet you in September.

Mrs Forsythe
Mr N Watts
Vice Principal
Head of Sixth Form and Designated Safeguarding Lead
Hello new Year 7 student!

My name is Mr Watts and I am Vice Principal and Head of Sixth Form. I want to welcome you to Hall Cross and I will take this opportunity to wish you the very best of luck in your endeavours as part of our learning community.

As Vice Principal, I help Mr Goodchild and the pastoral team at lower school in providing you with any support, advice, and guidance you might need during your time with us. As Head of Sixth Form, I also support the Year 12 and Year 13 students in our fantastic Sixth Form and so I am regularly at upper school.

I do try to spend at least two days per week down at lower school though, and so I look forward to meeting you there!

With best regards,
Mr Watts
Mr T Goodchild
Assistant Principal
Head of Lower School - Learner Experience
Hello,

My name is Mr Goodchild and I am the Head of Hall Cross Lower School.

Although you might not see as much of me as your Base Tutor or Mrs Briggs you will see a lot of me throughout your time at Key Stage Three. I'll be there on the first day to welcome you, you'll see me every week in assembly and you will see me around the site during lessons and at break and lunchtime. Make sure you say hello!

My job is all centered around you. It is my job to make sure that your move to Hall Cross Academy is as smooth as it can be and you feel welcomed and part of the school. The most important aspect of my role is to ensure you are fully equipped to succeed at GCSE and beyond. We will do this by sharing our expectations with you and the values of the Hall Cross Learner. You can find more information about the Hall Cross Learner on our website, it is a set of values that we expect our students to exhibit every single day. I can already see from the work that you have submitted that a lot of you already have those values and I look forward to rewarding you for them in assemblies.

I am very much looking forward to meeting you in September and starting your journey from Year 7 student to Young Adult.

See you in September,

Mr Goodchild
Miss S Stockham
Assistant Principal
Curriculum, Systems and Stakeholder Management
Hi

My name is Miss Stockham and, as well as being one of the Assistant Principals for the Academy, I am also responsible for Safeguarding all students. This means that it is my job to make sure we keep you safe inside and outside school and that you know who you can talk to if you ever feel unsafe.

Look forward to meeting you all in September.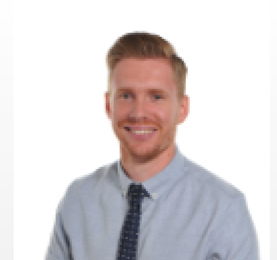 Mr C Thornton
Associate Senior Leader
KS3 & KS4 PSHE
Hello everyone,

I am Mr Thornton and I am the head of the Baccalaureate department, which is commonly referred to as 'Base' at Hall Cross.

In Year 7, you will be studying in the Base for 13 hours a week. Here you will study literacy, alongside history, geography and religious studies. Additionally, we will focus on developing your personal skills, such as teamwork, communication, resilience and creativity in each lesson.

In my role as head of department, I work alongside all of the Base tutors, to ensure that all of your lessons are engaging and interactive, whilst being challenging to ensure that you make maximum progress during your time in year 7. Alongside this, I also have my own Year 7 Base class.

I look forward to meeting you all soon and working alongside you all on the first step of your journey in secondary education.

See you in September
Mr Thornton.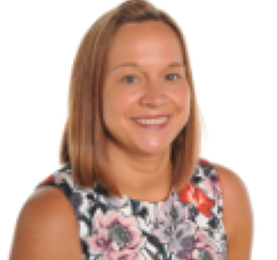 Nichola Laszkowicz
SENCO
Hello

My name is Ms Laszkowicz and I am the SENCO at Hall Cross Academy.

I work across both sites to support students with learning needs, who may need a little extra help to be successful in their learning. I work with a team of Teaching Assistants and together we will make sure that you receive academic, social and emotional support so you can enjoy the Hall Cross experience to the full.

You will find me in the 'Hub' before and after school, as well as break and lunchtimes so do call in and introduce yourself.

I am looking forward to meeting you all in September and welcoming you to our community.

Take care and see you soon.

Ms Laszkowicz
Mr P Wymer
Key Stage 3 Phase Leader (Care and Guidance)
Hello Year 7. Welcome to Hall Cross Academy.

My name is Mr Wymer and I am the Key Stage 3 Phase Leader.

As Phase Leader, I support Mr Goodchild in overseeing the Pastoral Team at Lower School. My role is also to ensure that there is a good learning environment in all lessons so that students can make the best progress possible.
I am permanently based at Lower School so you will see me around before, during and after school.

Mr Wymer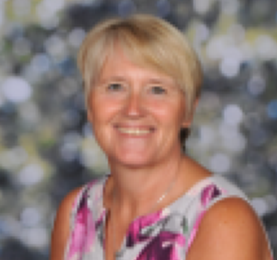 Mrs K Briggs
Year Manager (Year 7)
Hello

My name is Mrs. Briggs and I'm the Year 7 Year Manager. I hope this message finds you and your family safe and well.

I work as part of the Pastoral Team who are here to ensure your time is school is the best it can be. My role is to support you socially, emotionally, and behaviourally, which really means that I want you to feel happy, safe, and comfortable in school at all times. At any time you are not feeling any of these things it's my job to help to feel less anxious and move forward to enable you to enjoy everything that Hall Cross has to offer you.

I am happy to support you with any concerns or worries you may have about any aspect of your life both in and out of school. By working together we are able to sort out the issues together or bring in people who will be best to support you,

I am rarely in the classrooms but you will see me around the school at all times. I am on duty at the beginning and end of the school day and during break and lunchtime. Please feel free to come and say hello and introduce yourself to me at these times. During the normal transition process, I would have been into many primary schools by now and introduced myself to you and had the opportunity to meet you, so it's really important this year for us to be able to get to know each other during social times.

I am also there to support the adults who look after you at home and I always welcome contact from them to discuss any concerns or worries they may have too.

I am really looking forward to starting the new year in September as we have missed so much due to COVID 19. Hopefully, September 2020 will be the start of good times to come. Please continue to stay safe and well and we'll see you soon

Take care
Mrs Briggs
Extra Documents
Transition FAQ
What will happen with transition days this year?
It looks unlikely that KS3 will be open this side of the summer holidays but, as I am sure you appreciate, it is an ever changing situation. We are planning on putting a video tour on the website, interviews with key staff, videos, this area, and making visits to some of our 39 feeder schools.
How much homework will my child receive?
Homework is set regularly and ranges from worksheets and website activities to half-termly projects. The aim of all of these is to develop your independence and is only set when it benefits your learning.
What do I do if my child has support in primary school for special educational needs?
Our SENCO is currently in liaison with primary schools to pass this information on but if there is anything you think we should know directly email us transition@hallcrossacademy.co.uk.
Who does my child speak to if they are worried or concerned about anything?
Your child can speak to any member of staff in school but in the first instance you should see the year manager for Year 7 or a member of the leadership team. Your child will get to meet these people in September.
Is my child able to bring their mobile phone to school?
Yes. The phone is your child's responsibility and they will be expected to use it maturely and appropriately. Here at Hall Cross we like to use phones as a tool in our learning.
In the absence of SATS, how will the school make sure the academic needs of my child are met?
We have already started to speak to primary schools and they are sharing information about students' abilities. In addition to this we will carry out some 'baseline' assessments to ensure students are in the correct group for their ability.
Are there Extra-Curricular activities that my child can get involved in?
We are very proud of our extra-curricular offer at Hall Cross and many students take the opportunity to get involved in the wider life of the school. There are sporting clubs, academic clubs, Student Leadership opportunities, Homework clubs and, amongst many others, Performing Arts clubs. The timetable and offer will be shared in September. If you want to have a look at this years offer go to the 'Parents' section of this website and look at the 'Extra-Curricular Activities' section of the Key Stage Three area.
Will my child be able to learn a musical instrument?
Absolutely yes. Our Performing Arts department is working through the list of students passed onto us by primary schools, if you would like more information please email us at transition@hallcrossacademy.co.uk and we will put you in touch with the relevant department.
The school seems very big, what happens if my child gets lost?
All students will be taken on a tour of the site on the first day in September. At lesson changeovers there will be a number of staff around the site to help guide students around.
What are the arrangements for lunchtime?
Students have the opportunity to have a sandwich, cold or hot snacks from the Cafe, or pasta king or a hot meal in the dinner hall. They can also, if they wish, bring a packed lunch. Menus are available online under the 'General' section of 'Parents'. At present a meal costs £2.20 and it is paid for using the students thumb print. Parents can add money to the account at home or students can use the top up machine in school.
If there are any further questions that aren't outlined here please email transition@hallcrossacademy.co.uk