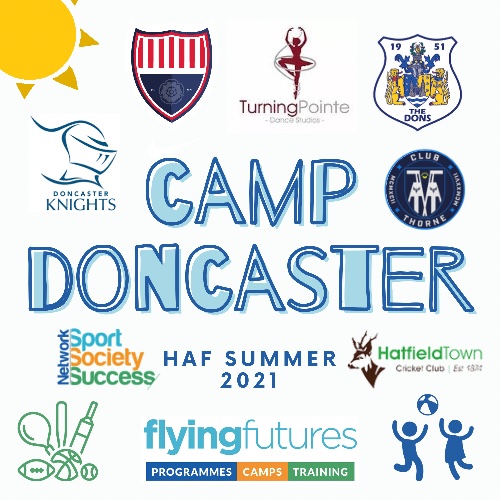 Doncaster Elite Football Academy and Hall Cross Academy are delighted to be part of Doncaster's Staycation programme this summer.
We have teamed up with other local providers to bring Key Stage 3 students 'Camp Doncaster'. Alongside a partnership of other local providers, we will be delivering fun and engaging activities throughout the summer, ranging from rugby, boxing, cricket, dance and football to healthy eating and nutrition sessions.
The programme will run for four weeks throughout August, the dates are as follows:
Week 1 (2nd – 5th August)
Week 2 (9th – 12th August)
Week 3 (16th – 19th August)
Week 4 (23rd – 26th August)
The 'Camp' will take place from Monday to Thursday each week, 8:30am – 1:30pm, at both sites:
Hall Cross Upper School, Thorne Road, Doncaster DN1 2HY
Hall Cross Lower School, St Michael's Road, Doncaster DN4 5LU
In addition to all the fun activities, children will also receive lunch and be able to learn lifelong skills.
The programme is free, so why not book a place today by following the link below or using the QR code: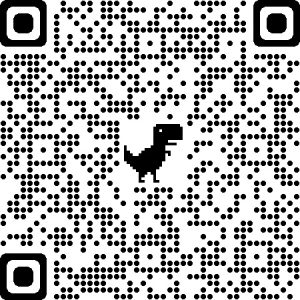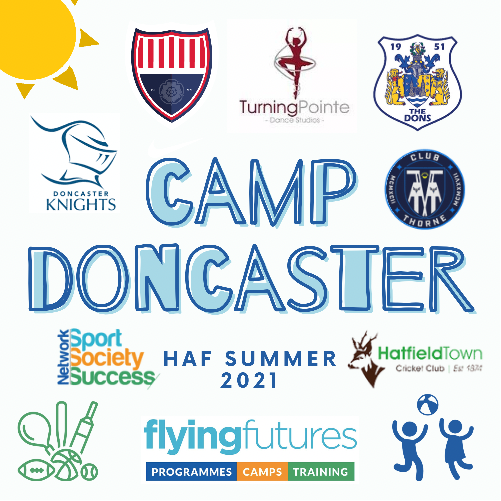 https://forms.gle/xJc2A3cBfCguk51W6
We look forward to seeing you all this summer.
If you have any further questions about the courses, you can contact our Programme Leader Nick Limber via email nli@hallcrossacademy.co.uk
Thanks
The Doncaster Elite and Hall Cross Academy Team